Bandcamp . Spotify . Apple Music
Damu talks about Conversation Peace, the first KPM Crate Diggers LP:
The music that would become Conversation Peace began with a trip to KPM's London HQ in late January of 2020. I had just finished wrapping up post production on my album Ocean Bridges with Archie Shepp and Raw Poetic. I actually received the invitation during the summer of 2019 during studio sessions for Ocean Bridges and scheduling for the top of 2020 made the most sense. So I packed up a few records and a few drum machines then embarked on my first trip to England.
Upon arrival, I was speechless when I walked through the doors. I thought to myself, "this is really happening". We had a quick meeting about expectations, then it was time to see the archive. As a record collector, I'm very familiar with the legacy of the KPM brand. I had been lucky enough to find a few over the past decade during my digging trips up and down the east coast, but looking at the complete vinyl catalog was a great privilege. I anxiously began combing through records from morning to night looking for the right sounds.
The whole experience was surreal. Listening to the entire catalog was a history lesson and the amount of great composers and compositions in the recordings was endless. I'd be lying if I said it wasn't somewhat overwhelming. As a producer looking for textures, inspiration and grooves, the abundance of those things made it extremely difficult to narrow down what I wanted to use. From drums to sound fx to orchestras to small rhythm sections to ambient noises, I heard a wide variety of things and they were all so well produced and recorded. Every instrument you can think of was there! I spent a little over a week capturing sounds knowing that my work was cut out for me when I returned to my home in DC.
Once I got home, I got to work. I captured so much, that it took me about a month just to organize all those ideas. Little did I know the world would drastically change in the next month following my return. My flight to and from London would indefinitely be my last time traveling for a while. I worked diligently with the material and took my time making sure I had strong ideas. The history of KPM and the opportunity to collaborate with the prestigious lineage made the stakes very high for me and I knew I needed to deliver a quality product. It's an honor to be the first artist to release a KPM Crate Diggers title.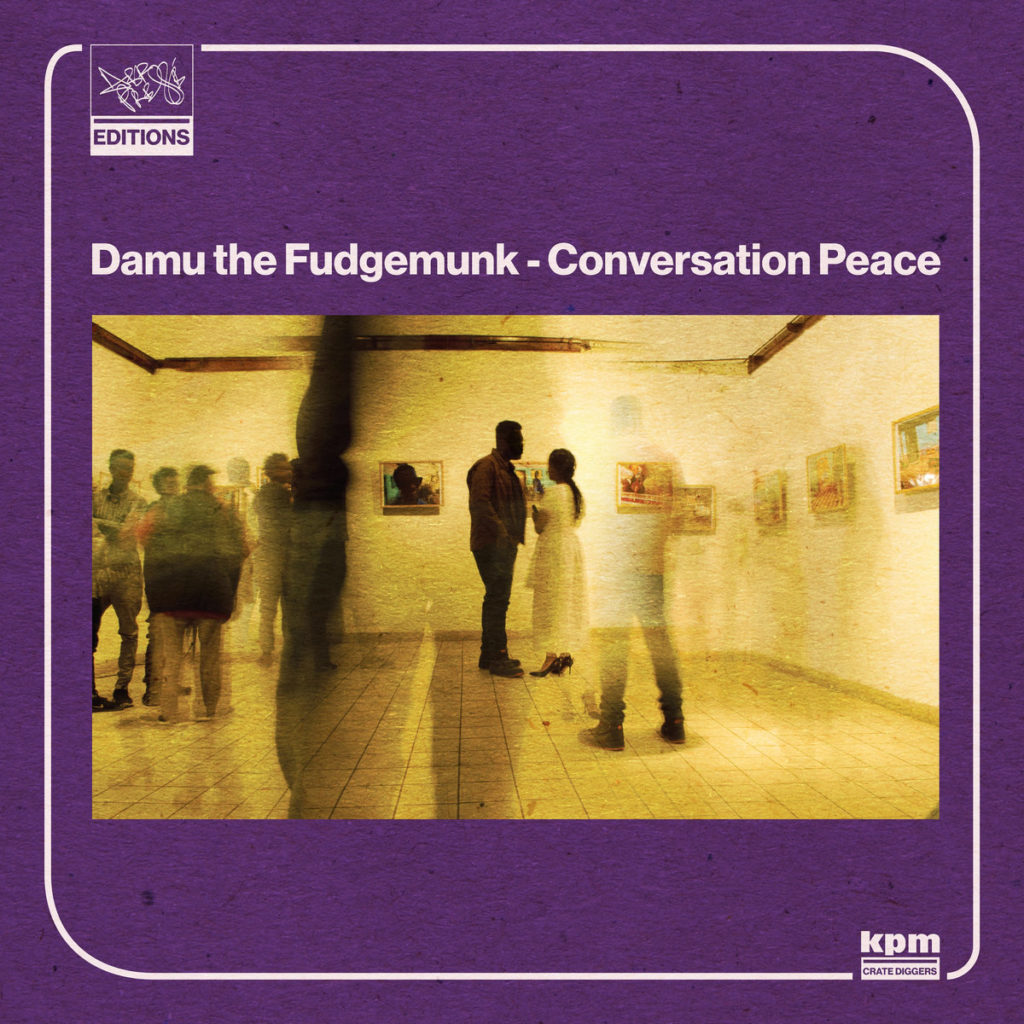 Once I had most of the instrumentals done, it was time to reach out to vocalists. I went to my friends first because I wanted to extend this honor to them to be a part of a KPM record. Raw Poetic and Insight Innovates are two of my closest friends. Blu and I have a long history of working together. In addition to my friends, this marks the first time I've collaborated with Nitty Scott. I had become a fan over the years thanks to a mutual friend we share. I was really hyped to get Nitty on this project. With the kind of year we had in 2020, all the guests contributed lyrical concepts that reflect exactly what we witnessed to that point (late summer 2020). I didn't give much direction at all and everyone brought serious narratives to this album. I also wrote and contributed vocals to three tracks.
I think the most relevant area of the album is the "Four Better or Worse Suite" parts 1-4. The lyrics detail much of the spirit in the USA then and now. I personally went through a lot in the year and having this project to focus on kept me grounded throughout ongoing chaos. Quite honestly I was under a lot of stress when I made much of the album. The Def Presse and KPM teams were extremely supportive while I navigated life, art and my commitments to business. Looking at the finished product, I'm very happy with this work. I'm excited for my existing fans and new listeners to hear my latest ideas.
The title Conversation Peace came to me well after the album was done. This record is certainly a celebration of the KPM library, but I felt it needed a title that represented the commentary and the term Conversation Peace popped in my head. The way I produced and arranged the music, I felt each vocalist offers an essay of sorts and the extended instrumentation balances each number so the listener has space to reflect on the ideas presented by each lyricist. That's why the title made sense to me. The vocalist initiates the conversation and the audience has room to form their own opinions.
Def Pressé Discography
w/Raw Poetic – Laminated Skies (2022)
Release: 18 March 2022, Def Pressé
Formats: Vinyl, digital, CD
Pre-order Damu The Fudgemunk produces the new Raw Poetic LP. 9 genre bending tracks form a gumbo of poetry, rock, funk, hip hop, electronic music, chamber music and pop among other styles.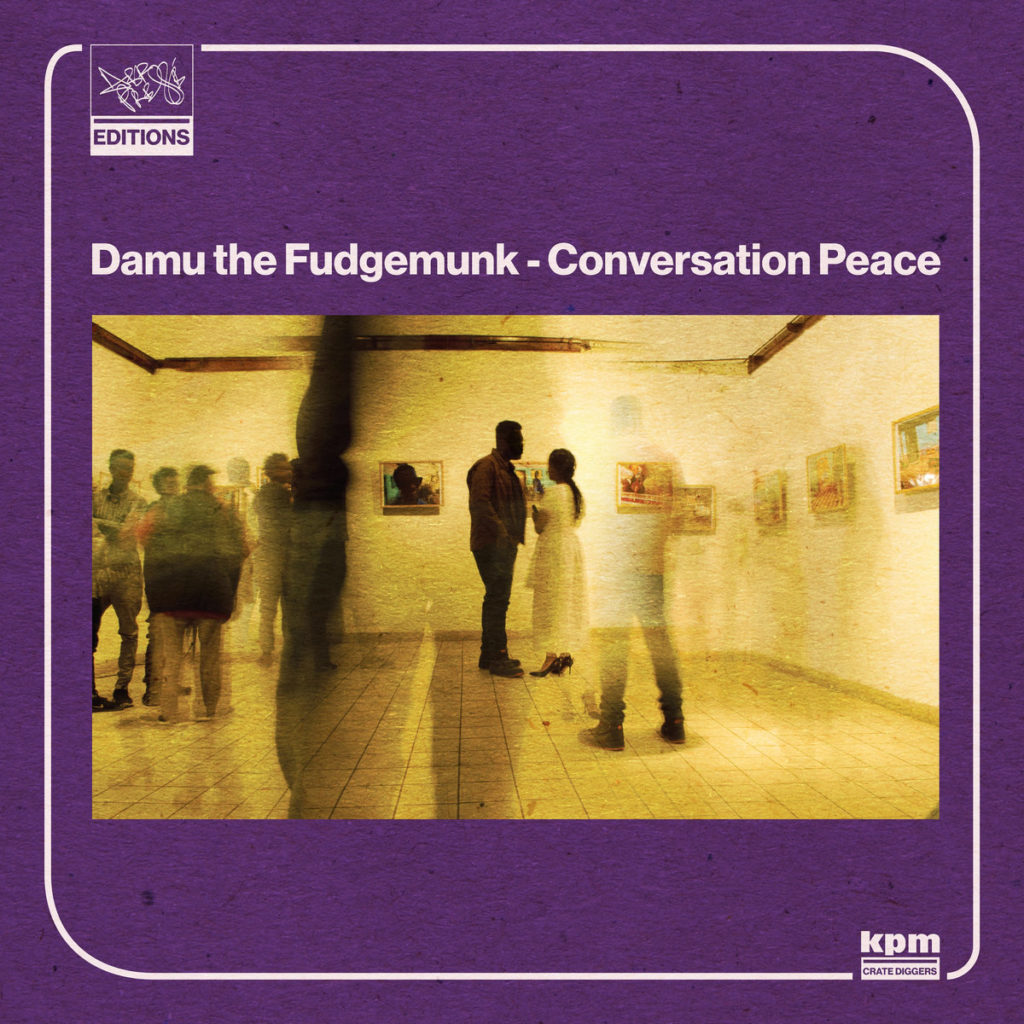 Conversation Peace (2021)
Release: 3 Sep 2021, Def Pressé Editions
Formats: Vinyl, CD, digital – 9 tracks
Singles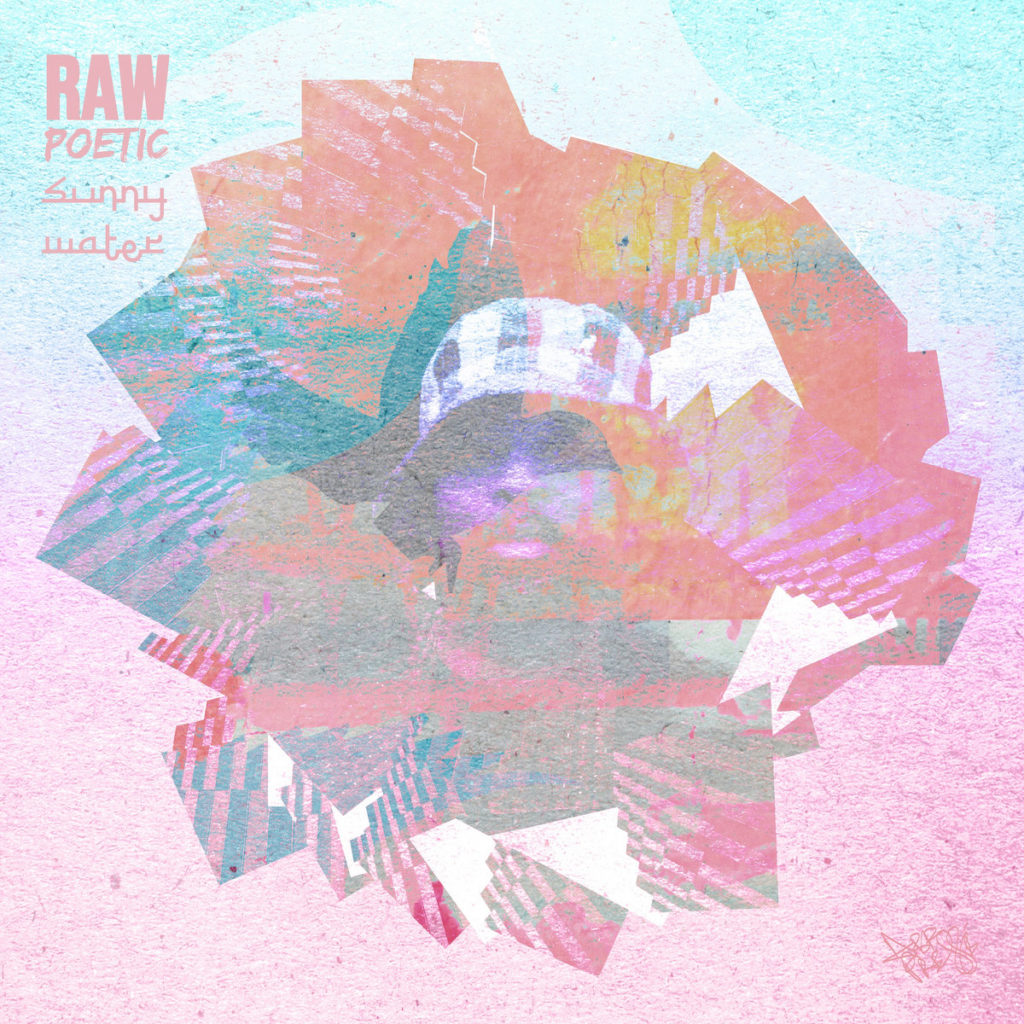 Sunny Water (2022)
Release: 12 January 2022
Formats: Digital
Videos